Home > Memory recycling
Scrap memory modules and chips recycling for precious metals recovery
B.W. Recycling, Inc is buying the End of life / outdated memory modules for recycling purposes.
Every computer must have at least 1 or more memory modules or a memory chip in order to work properly, even real old computers needs a memory in order to work, we at B.W. Recycling, Inc, buy all kinds of memory chips and memory modules for precious metals recycling purposes, it can be scrap DRAM memory, scrap DDR, DDR2, RDRAM or any other scrap RAM memory.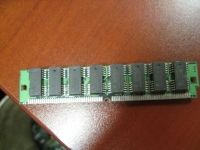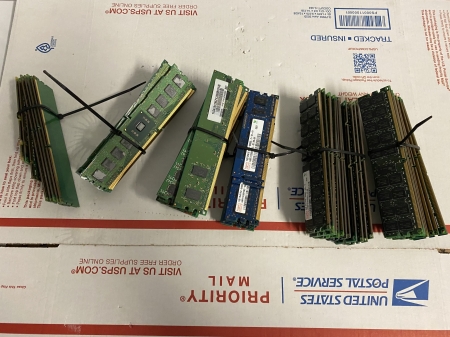 See more pictures of memory types we buy
What is it in the memory that can be recycled?
The main ingredient in RAM memory module is the plastic, however the printed circuit board and the IC chips on the PCB contain some amounts of copper, gold, silver and palladium in some cases.
Some recycling companies is buying the scrap memory by 2 categories , silver and gold, they refer to actually the plating on the fingers of the module, we actually buy these memory modules as one category gold and silver mixed in.
We buy the memory modules for precious metals recovery only, therefore we pay for it by the lb, you will need about 20 memory modules to make 1 lb.
If you have any old / outdated / scrap memory you would like to sell, please call us or fill out the form to the right and let us know.
Please note, we apologize for buying scrap memory boards and other electronics scrap in large quantities only, that means you will need to have at least 100 memory modules or 5 lbs so we can consider buying it from you.
We also buy all kinds of computer related parts for recycling. Click here for more information about our computer related parts recycling process.