Back home - Electronics recycling
Gold scrap recycling.
Various electronic devices contains gold plated components that has to be recycled.
Electronic scrap that may contain gold.
Plastic CPU's
Ceramic CPU's
Fingers
Pins
Connectors
Electronic boards
Cell phones boards
Integrated circuits
Printed circuit boards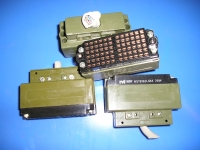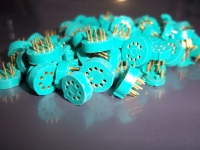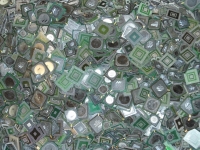 And much more, this is only part of all the Gold scrap types we are looking for, that is considered high graded gold scrap which has to be recycled in order to recover the gold.
B.W. Recycling, Inc. - is an actual precious metals refinery, with our own in house facility for gold recycling process and recovers the gold from A to Z.
Our expertise is in older style obsolete parts such Intel I960, I860, 80186 LCC style CPU's, Intel 80286, 80386, 80486, Pentium 1, Pentium Pro DIP and PGA Processors as well as all math coprocessors.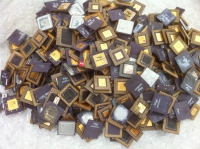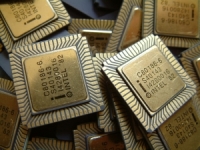 Gold is a natural resource which and its quantity is limited therefore it is pretty much vital to reclaim gold from end of life electronics such as computers, printed circuit boards and other electronics which might contain gold.
If you have any gold scrap or any other E-Waste to be recycled, please contact us, we are always glad to meet new sellers, you can also fill out this quick form to tell us what kind of E-waste you have, and we will contact you shortly, please not that we do not buy scrap Jewelry.
See sample pictures of gold plated materials we buy for recycling.
We also recover silver from x-ray films and offer cash back, for more information about our x-ray film recycling program please visit our silver recovery page.