Atlanta Pick-up and recycling of E-Scrap
We pick-up all kinds of electronic scrap in Atlanta and the entire state of GA.
Printed circuit board - We recover precious metals from most types of PCB including populated or unpopulated PCB's
Electronic components - All types of passive and active components including connectors, gold plated pins, MLCC capacitors, Ta Caps, IC chips
Computers - We recycle all types of computers including laptops, desktops and servers
Computer related parts - Including motherboards, daughter boards, memory modules, hard drivers, CD / DVD drives and power supplies.
Cell phones - All kinds of cell phones in large quantity including cell phone boards
We offer a free pick-up in Atlanta and other cities in Georgia in most cases depending on the type of material to be recycled, if you have any E-Scrap in Atlanta , Augusta, Columbus, Macon county, Savannah or anywhere else in GA we will be glad to know about it and provide you with our recycling program information. Kindly contact us by using the form on this page and once of us will contact you with just the right information.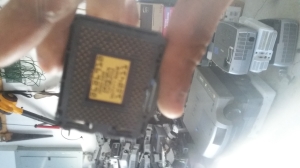 Atlanta household and individuals E-Scrap recycling
B.W. Recycling, Inc does have an E-Scrap recycling program for households and individuals in with smaller quantiles of electronics to be picked-up. We do accept the following in Atlanta: Computer boards, computer CPU's, Memory modules, cell phones and cell phone boards. We offer a free pick-up you have at least 30 lbs of the above material.

Arkansas - Georgia - New Mexico